12.4

Recursive macros

Besides being useful for often-used constructions macros can be used to achieve things that would not be possible 'by hand'. Letīs assume you want to construct a staircase. A rectangular surface should be given (by its four vertices), then you construct one step of the staircase: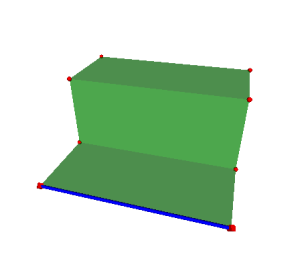 I will not give the details of this construction here; you should be able to figure it out yourself if you want to use recursive macros.
Now the recursion:
The lower four points are the given points. Select them and choose 'Macro - mark as given'.
The next step should start on the upper part of the one before. So, select the upper four points and choose 'Macro -recurse on'.
The surface of the upper step will be drawn twice, as it is the next step's lower part. To avoid this, mark this surface as

final

, and it will only be drawn at the last recursion.
Now you can save the macro (i.e. 'stair.geosave'). You can call up the macro if you select the upper four points of the scene and use 'Macro-play'.
Choose ten recursions and you get: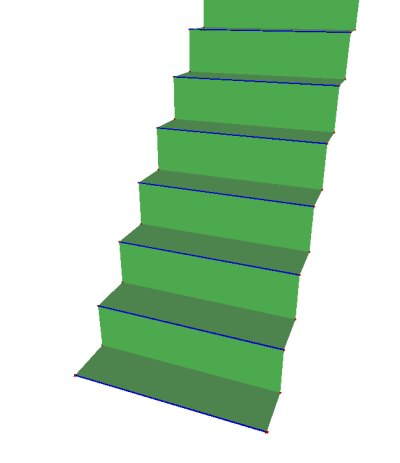 You can even use more than one recursion. This way it is possible to construct a surface-fractal like this one: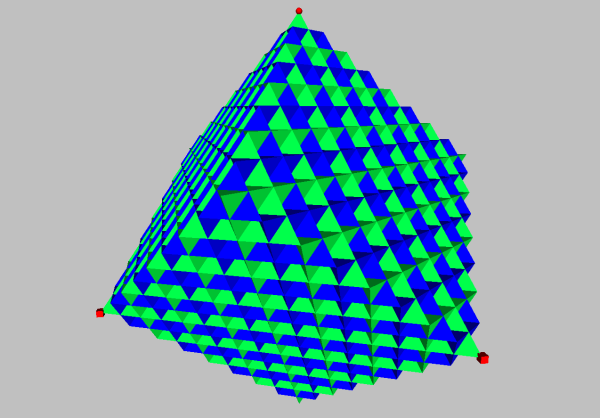 12.4.1

Defining and deleting recursions
The objects for a recursion must match the types of the given objects exactly. If this is not the case you will get an error-message.